[vc_row][vc_column width="2/3″][vc_column_text]
Om COMTEK.DK
Vi kalder os selv nørder!
Hos comtek.dk ligger vi vægt på, primært at have udstyr i vores sortiment, som vi selv har testet og afprøvet. For os er det vigtigt vi netop har et dybdegående kendskab til de produkter vi sælger, og den eneste måde at sætte sig ind i funktioner, stabilitet og kvalitet er ved at teste og opveje mod alternative produkter holdt op mod pris.
Vi sætter en personlig ære i dybdegående viden om de enkelte produkter, og ikke mindst have konkrete cases at tage udgangspunkt i. Ingen virksomheder eller hjem er ens, og dermed er behov, funktionalitet og krav også en individuel sag. Vi står til rådighed omkring hvad den optimale løsning er, og kan ofte komme med flere løsningsmodeller alt efter ønsker og budget.
Hos comtek.dk er vi beviste om både private og erhverv ofte har brug for sparring eller praktisk hands-on når det gælder opsætning, indstillinger og implantering problemfrit.
Vi tilbyder derfor flere løsninger.
Salg af produktet hvor du selv er ansvarlig for opsætning og indstillinger.
Salg af udstyr hvor vi indstiller efter dine/jeres ønsker, og derefter fremsender, således du blot fysisk skal stå for tilslutning.
Total løsning hvor vi i udover at levere produktet, samtidig opsætter, indstiller og tilslutter efter nøje dialog evt. i samarbejde med elektriker og andre relevante samarbejdspartnere.
Uanset hvad der matcher bedst, så er du/I mere end velkommen til at kontakte os omkring valg af teknisk udstyr.
– Vi har meget mere end hvad der er lagt ind på shoppen, blot kontakt os her!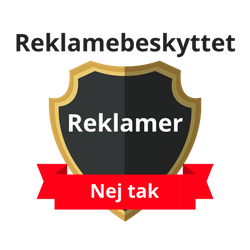 [/vc_column_text][/vc_column][vc_column width="1/3″][vc_column_text]
Det mener vores kunder om os:
"Sjældent har jeg fået så god service og så relateret til et forholdvist lille køb. De har totalt styr på de netværksprodukter og diner ikke overladt til en Amerikansk chat når noget går galt… Jeg kommer klart til at bruge Comtek fremadrettet !"
– Peter Ravbjerg, via Trustpilot

"Bedste service nogensinde. Opsætning var sket på forhånd, så intet bøvl hvis nu man normalt ikke rigtig har forstand på det. Ville give 10 stjerner hvis jeg kunne."
– Tiger Sennenwald, via Trustpilot

"Endnu en gang har Comtek overraskede mig. Efter et lynnedslag i huset, der gjorde at en del af mit udstyr brændte ned, har jeg fået fantastisk rådgivning og nyt udstyr tilsendt med det samme…
Godt gået bliv ved med det…"
– Jørgen , via Trustpilot

"Godt udvalg, skarpe priser, hurtig levering og en personlig service ud over det sædvanlige!
Det var plug and play og alt virkede som det skulle.
Skal netværket udvides, bliver det helt sikkert COMTEK igen."
– Bo Johannsen , via Trustpilot

"Verdensklasse service! Vi bor i en meget stor bolig på 800 kvm, så Sune fik noget af en opgave, da 5 routers skulle monteres.

Det drillede, men med ihærdighed og kompetencer kom Sune i mål kl 21:00 om aften.

Mange arbejdende folk kunne lærer af Sune.
[/vc_column_text][/vc_column][/vc_row]